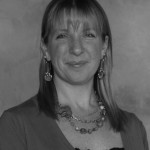 JENELL KRITES, owner and director of Center Stage, has been dancing since the age of eight, taking instruction in Ballet, Tap, Jazz and Pointe. At the age of 22, she opened Jenell's School of Dance in St, Mary's Ohio and in three years grew the studio to 200 students. In the summer of 1989, Jenell sold the business and moved to Nurnberg, Germany where she continued teaching and taking instruction. While in Germany, Jenell also became a certified fitness instructor. Upon returning to the states, Jenell became an instructor at M Dance Centre in Wapakoneta, Ohio until she moved to Troy, Ohio in 1993. In 1997, Jenell opened Center Stage Dance Company with 75 students and has grown the studio to 300 students, ages three though adult. Throughout the years, she has studied under such dance greats as Doug Caldwell, Joe Tremaine, Desiree Robbins and Marty Dew…just to name a few. Ms. Jenell also enjoys assisting in local school productions. Past achievements include, 42nd Street, spring productions for Cookson and Heywood Elementary Schools and also Troy High School Show Choir. In addition, Ms. Jenell also served for three years as the Western Ohio Regional Director for National Dance Week.
---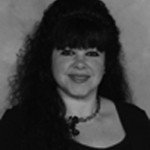 ADULT HIP HOP
SHELLY MUMPOWER was active in a variety of music and band activities while growing up. She is the financial coordinator for the family construction and horse training businesses. Ms. Shelly has been part of the CSA staff for 11 years.
---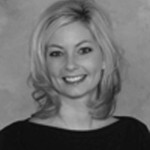 SR LYRICAL
MINDY SCHULTZ started her dance career as a young girl. During high school she was active in color guard and winterguard, and served as director for three years for local colleges. In college, Ms. Mindy was a member of the Miami University Dance Team. She has danced at CSA for several years; this is her nineth year on staff.
---
ADDITIONAL INSTRUCTORS
MICHELLE ADDINGTON
DANNY CHOI
LAURA FAIRCHILD
NICOLE GREENWOOD
MINDY HAMPSHIRE
LINDSEY HIRSCHLER
HEATHER LAMM
VON MILLER
LAUREN RITZI
DEMI TABRON
LOTTE WEIDEMAN